Lipro offers innovative solutions in industrial automation. The efficiency of the working environment can be improved by using our versatile solutions and products.
LIPRO's programme enables the implementation of various products that provide cutting-edge solutions to our customers.
Based on our modular system programme, we offer our clients innovative solutions, such as various manual job posts, safety structures, safeguards and transport in production, which are ensured by the Transport systems and Conveyors programmes.
Our products and services
We develop transport lines and flexible constructions for automated production.
Conveyors
Conveyor belts are an indispensable solution in automation.
We manufacture different types: flat, inclined or combined.
With various integrated belts we offer a wide range of utilisation.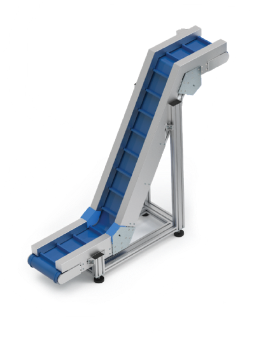 Transport systems
Transport systems are a comprehensive solution for handling in automated production.
We manufacture belt, chain and roller transport lines with precision positioning.
Despite having standard elements, each solution is unique due to the technical requirements of each client.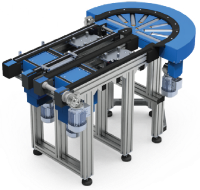 Modular systems
Aluminium profiles represent today one of the most economic and flexible programs in manufacturing modular systems.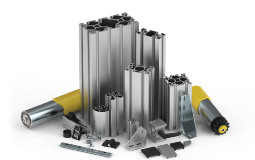 "*" indicates required fields
Collection of our product catalogs
Provide us with some personal information so that we can give you access to the collection of our product catalogs in PDF format
We represent all the major brands

We represent Autorotor, which manufactures indexing tables of various sizes, number of divisions and executions. They are distinguished by precision and reliability.

We represent Kolver, a company that manufactures power screwdrivers for industrial purposes. Kolver screwdrivers are precise, easy to maintain, and together with their dosing devices they will meet all your needs.
From inquiry to delivery
We are looking forward to any inquiry which will be carefully processed. Provide us with your wishes and needs and we will find the most suitable solution.
Preparing the offer/order
3D model drawing and confirmation
Production plan and material procurement
Manufacture and documentation
Model configurator
Do you need a model of our standard conveyor in the inquiry phase? Click on the link below and download the model according to your configuration.