A team of committed employees with excellent expert knowledge
We provide solutions tailored to our customers' needs for automated production on the Slovenian and European markets.
Flexibility in cooperation
Top-quality customer support
Our products and services
We develop transport lines and flexible constructions for automated production.
Conveyors
Conveyor belts are an indispensable solution in automation.
We manufacture different types: flat, inclined or combined.
With various integrated belts we offer a wide range of utilisation.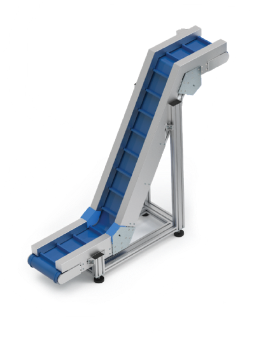 Transport systems
Transport systems are a comprehensive solution for handling in automated production.
We manufacture belt, chain and roller transport lines with precision positioning.
Despite having standard elements, each solution is unique due to the technical requirements of each client.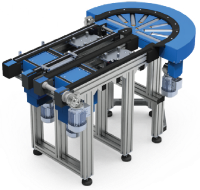 Modular systems
Aluminium profiles represent today one of the most economic and flexible programs in manufacturing modular systems.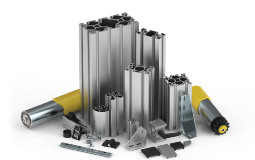 Support tailored to our customers
Do you have any questions or particular request? Contact our employees who will gladly assist you.